Dominique TILMANS
IAF Bureau • Special Advisor to President on Parliamentarian and Ministerial Relations
EURISY • President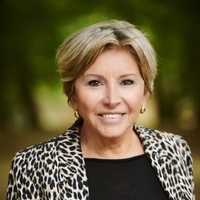 Dominique holds the title of Honorary Senator in Belgium. She has a Master's Degree in Political Science, « International Relations and Diplomatic studies», at the Université Libre de Bruxelles (1975).
During her electing mandates in the Belgian parliament, which spanned 27 years, she invested a lot of energy in space matters. She held the position of Chair of the « Belgian Senate Space Group» and she also presided over the «European Interparliamentary Space conference ».
In 2016, she was elected Chair of Eurisy, a non- profit Association which aims to bridge space and Society. She is also a Member of the Advisory Council of ESPI (European Space Policy Institute) in Vienna and, a Member of the Board of Vitrociset Belgium. She also serves on the Advisory Board of Europlanet 2024 RI.
Concerned by the difficulties of the space industry to recruit young graduates, she launched YouSpace in 2014, with the aim of connecting Master's students and Young professionals with space leaders.
Observing that few students choose space studies and most of them are unaware of the numerous fields and jobs in the space sector, she launched in 2018 "Switch to Space" an event with 50 speaker's representing experts in space and more than 500 students who discovered the great diversity of the sector. Following the success of this event, "Switch to space "is planned to repeat every two years.
Through the combination of her long political expertise and her knowledge of civil society, she is really persuaded that Space must also focus on the world of end-users and public decision makers.
She believes whole-heartedly that space applications definitively provide important real benefits and amazing opportunities for all of us on earth!
Events

The Global Space Conference on Climate Change 2023
23 May-25 May 2023
Oslo, Norway
Participation:

The Global Conference on Space for Emerging Countries 2022
16-20 May 2022
Quito, Ecuador
Participation: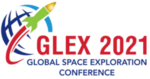 The Global Space Exploration Conference 2021
14-18 June 2021
St. Petersburg, Russia
Participation: