Doris Grosse
Australian National University (ANU) Research School of Astronomy and Astrophysics • Research Scientist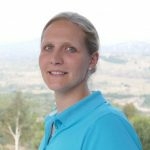 Dr. Doris Grosse is an early career research scientist specialising in adaptive optics with the Advanced Instrumentation and Technology Centre (AITC) at the Australian National University (ANU) Research School of Astronomy and Astrophysics. She did her engineering graduate degree with the Faculty of Electrical Engineering and Information Technology of the Ruhr-University Bochum in Bochum, Germany. Afterwards, she worked with the Photonics and Terahertz Technology research group at the Ruhr-University Bochum as a research assistant, where she subsequently finished her PhD on the topic of three-dimensional imaging with digital and photorefractive holography.
At the beginning of 2016, Doris joined the Adaptive Optics group at the ANU AITC for her first postdoctoral research position. She is developing an adaptive optics system within the scope of the Space Environment Research Centre (SERC), an Australian government funded Cooperative Research Centre for the measurement, monitoring, analysis and management of space debris. One of the goals of SERC is to use photon pressure from a laser beam to manoeuvre space debris away from a collision course with other functional satellites or debris. The adaptive optics system will support this goal by aiding the propagation of a high-power laser from a ground based telescope through the atmosphere.
Researching on the topic of space debris and Space Situational Awareness, Doris strongly believes that a long-term solution to the space debris problem can only be found through international cooperation, as it is a global issue.
Events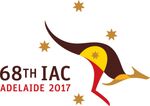 International Astronautical Congress 2017
25-29 September 2017
Adelaide, Australia
Participation: