Eric P. Smith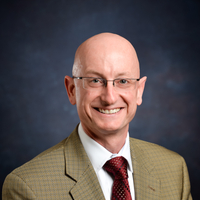 Dr. Eric Smith is the Program Scientist for the James Webb Space Telescope Program at NASA Headquarters, Washington, D.C. He also serves as the NASA Astrophysics Division Chief Scientist.
He has worked on the Webb program for 26 years in many capacities. Starting in 1996 he was the Goddard Space Flight Center Deputy Project Scientist where he helped develop the mission science goals and architecture. In 2001 he moved to NASA Headquarters becoming the mission Program Scientist. Starting in 2010 he additionally served as the Deputy Program Director, Acting Program Director and eventually Program Director until 2017.
As the Program Scientist he is the senior NASA scientist responsible for the Webb science content and was also responsible for monitoring and managing the science program for the Webb Telescope.
He has also served as the Hubble Space Telescope Program Scientist and Astrophysics Discipline Scientist for Infrared, Submillimeter and Radio Astronomy while at headquarters. At the Goddard Space Flight Center, he was on the science team for the Space Shuttle borne Ultraviolet Imaging Telescope, and worked on the data archiving and distribution system for Hubble. His research interest include interacting and active galaxies, radio galaxies and quasars.
Smith holds a B.A. in Physics and Astronomy from the University of Virginia and a M.A. and Ph.D. in Astronomy from the University of Maryland, College Park.
Events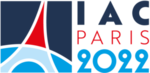 International Astronautical Congress 2022
18-22 September 2022
Paris, France
Participation: