Emmanuel FRANC
Arianespace • Senior Vice President, Chief Commercial Officer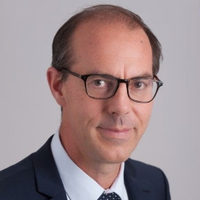 Emmanuel Franc will carry on Jacques Breton's mission in the position of Senior VP Sales & Business Development – effective on January 1st, 2019.
Before joining the company, Emmanuel was, since 2016, Senior Vice President in charge of the Marketing Department of the ABB branch specialized in the field of high voltage networks. Previously he worked for the Alstom group in the field of energy.
He started his career in 1991 at Schlumberger, a global technology provider for the oil and gas industry, as a Research & Development Engineer in Texas, USA.
He holds a degree in mechanical and hydraulic engineering
With 25 years of experience acquired in global companies, in France and in the United States, Emmanuel Franc has developed thorough competences in business development, and management of international sales. His knowledge of global deals will help strengthen Arianespace commercial offers at the time Ariane 6 and Vega C are taking off on the market.
Events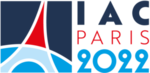 International Astronautical Congress 2022
18-22 September 2022
Paris, France
Participation: