Enrico PALERMO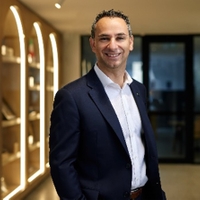 Enrico has led the Australian Space Agency since January 2021 from its headquarters in Adelaide. Since his commencement, Enrico has overseen a number of major milestones. Under his leadership the Agency has reached an agreement with NASA for an Australian designed, built and operated rover to be included in a future mission to the Moon. The first launch permit and launch facility license under the new Australian Space (Launches and Returns) Act have been issued, and there has been the first commercial launch attempt.
Before joining the Agency, Enrico spent 14 years in various roles at Virgin Galactic, including establishing and leading a vertically integrated aerospace manufacturing and testing operation of over 700 engineers, technicians and professionals responsible for the build and testing of a fleet of Mach 3, crewed commercial spaceships. From there Enrico was part of the team that launched the New York Stock Exchange listed public company and was appointed Chief Operating Officer. A Perth native, Enrico graduated from the University of Western Australia with a Bachelor of Engineering in Mechanical Engineering and Bachelor of Science in Physics and Applied Mathematics. He also studied at the International Space University in Strasbourg. Enrico has worked and studied in the United States, United Kingdom, France and Netherlands. His experience goes beyond the space industry having also worked in Australian chemical processing, management consulting, onshore and offshore oil and gas, and mining industries.
Enrico is passionately applying his deep technical background, international network, and experience in scaling businesses to rocket Australia's space sector toward the Agency's goal of tripling its size to $12 billion and creating 20,000 new jobs by 2030.
Events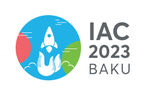 International Astronautical Congress 2023
2-6 October 2023
Baku, Azerbaijan
Participation: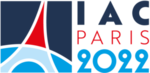 International Astronautical Congress 2022
18-22 September 2022
Paris, France
Participation: