Éric Laliberté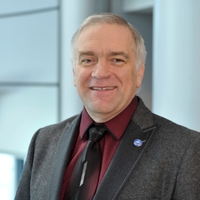 Éric Laliberté is Associate Director General with the VP Science & Technology Office at the Canadian Space Agency (CSA), concentrating on international and national collaboration in Earth Observation. He previously worked for nine years as Director General, Space Utilization, where he assumed responsibility for the overall planning, direction and general management of the Space Utilization Branch of the CSA, whose mandate is the end-to-end implementation of the Earth Observation, Satellite Communications, Space Environment elements, applications development as well as satellite operations of the Canadian space program.
Éric joined the CSA in 2001 where he has held various positions including Director of Space Exploration Projects and Director General of Space Science and Technology.
He holds a bachelor's degree in mechanical engineering with an automation specialty from McGill University and a master's degree in engineering management from the University of Sherbrooke. He served 12 years as an Aerospace Engineering Officer in the Royal Canadian Air Force before joining the CSA. He was part of the Air Reserve for 10 years where he assumed the responsibilities of 438 Squadron's Aircraft Maintenance Flight Commander.
Events

The Global Space Conference on Climate Change 2023
23 May-25 May 2023
Oslo, Norway
Participation: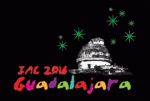 International Astronautical Congress 2016
26-30 September 2016
Guadalajara, Mexico
Participation: