Eric Morel de Westgaver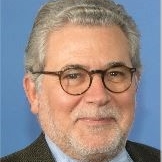 Eric Morel de Westgaver took up duty as Director of Industry, Procurement and Legal Services (D/IPL) on 1 November 2013. He was appointed Head of HQ Paris on 1 October 2016. Before his current appointment, he had been Director of Procurement, Financial Operations and Legal Affairs since April 2011.
Eric Morel de Westgaver graduated in Economics from the Catholic University of Louvain, Belgium. He joined ESA in 1987 as Industrial Policy Officer in the Directorate of Administration.
In 2001 he took the responsibility of the Industrial Policy and Cost Analysis Department in the Directorate of Industrial Matters and Technology Programmes.
In 2004, he became Head of the newly created Procurement Department. In this function, he profoundly modernised the procurement policy and regulations of ESA, such in close cooperation with Member States and industrial stakeholders. In addition to this responsibility, he was nominated Associate Director for Industrial Matters by the Director General in February 2010.
Events

International Astronautical Congress 2019
21-25 October 2019
Washington, United States
Participation: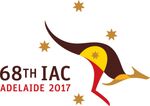 International Astronautical Congress 2017
25-29 September 2017
Adelaide, Australia
Participation: