Eric STALLMER
Voyager Space Holdings Inc. • Executive Vice President for Government Affairs and Public Policy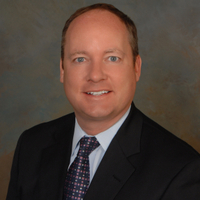 Eric Stallmer is the Executive Vice President for Government Affairs and Public Policy for Voyager Space Holdings Inc. Eric leads Voyager's Washington D.C. office and is responsible for representing the interests of Voyager to key government institutions including Congress, the White House and the many federal and international agencies that impact the success of Voyager and its subsidiaries.
Prior to joining Voyager, he was the President of the Commercial Spaceflight Federation. CSF is the most recognized and largest trade organization dedicated to promoting policies and best practices that fosters the development of the commercial spaceflight industry.
Eric has served on both the Defense Innovation Board, Space Advisory Committee, as well as the Federal Aviation Administration's (FAA) Commercial Space Transportation Advisory Committee (COMSTAC). Eric was appointed to the National Space Council Users' Advisory Group (UAG) where he sits on the Executive Committee and serves at the Co-Chair of the Economic Development and Industrial Base Subcommittee.
Eric has testified several times to Congress, before the House of Committee on Science, Space, and Technology, the Senate Commerce Committee and the National Space Council. During these testimonies, he has encouraged Congress to support policies that will facilitate growth and innovation in the industry.
Before working at CSF, Eric served as the Vice President of Government Relations at Analytical Graphics Inc. (AGI).
For almost three decades, Stallmer served as an officer in the United States Army and Army Reserves. He and his wife Amy live in McLean, Virginia with their three children, Charlie, Billy and Catherine.
Events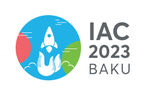 International Astronautical Congress 2023
2-6 October 2023
Baku, Azerbaijan
Participation:

International Astronautical Congress 2021
25-29 October 2021
Dubai, United Arab Emirates
Participation: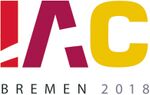 International Astronautical Congress 2018
1–5 October 2018
Bremen, Germany
Participation: