Fabrice JOLY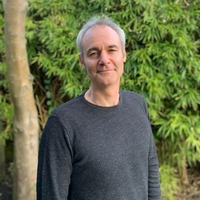 Fabrice Joly is Head of Future Telecom Programme Consolidation in the Telecom and Integrated Applications Directorate of European Space Agency. He is also ESA Moonlight Programme Manager.
After a first decade of his career designing and building Telecommunication satellites in industry, he joined ESA 14 years ago and has dedicated his work to turn concept and ideas into a fully negotiated and funded projects, mainly Public Private Partnerhips between the Agency and European/Canadian industry.
He graduated in Electronic Engineering in the Institut National des Sciences Appliquées, France and also obtained an Msc in Microwave and Optoelectronics from University College London, UK.
Events

International Astronautical Congress 2021
25-29 October 2021
Dubai, United Arab Emirates
Participation: