Florina LINCO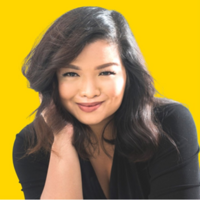 Florina's passion lies at the intersection of technology, healthcare, and human behavior, helping tell stories and build movements in support of extending healthy human life on Earth and into the stars.
Prior to joining the Methuselah Foundation as communications director, she helped empower world class surgeons to become force multipliers for excellence in minimally invasive surgery at Johnson & Johnson. Florina continues to build a global movement for lifelong learning in surgical skills and quality of patient care to help move the needle in healthcare.
Like so many children, Florina dreamed of becoming an astronaut. Instead she is building a community across industries, agencies, and interest groups to bring good food to people on Earth and future deep space astronauts for the Deep Space Food Challenge led by NASA and the Canadian Space Agency, administered by NASA's allied organization, the Methuselah Foundation.
Events

International Astronautical Congress 2021
25-29 October 2021
Dubai, United Arab Emirates
Participation: