Francesco LONGO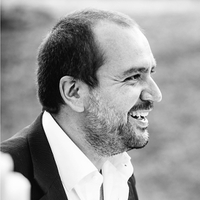 Francesco LONGO is the Head of the Earth Observation Division of the Italian Space Agency. Born in Italy in 1971, he gained a university M.Sc. degree in Aerospace Engineering at "Politecnico di Torino", as well as a M.Sc. degree in Astronautical Engineering and a PhD in Aerospace Engineering at the University of Rome "Sapienza", completing also a Master in Space Systems Engineering (MSSE) at the Delft University of Technology (NL).
In 2006 he started his professional career at ASI, where since 2015 he has been in charge of the Program Office set up for the EO national missions and the SAR COSMO-SkyMed Second Generation constellation (CSG). Before that, between 2013 and 2015, he was the program manager for various EO missions such as the hyperspectral mission PRISMA, the PLATINO missions equipped with mono and bi-static SAR and with multispectral Thermal infrared sensors.
Previously, between 2006 and 2013, he was in charge of various planetary exploration programs carried out in collaboration with NASA JPL (e.g. Jiram and KaT instruments on the JUNO mission, launched in 2011) and with ESA (e.g. Simbio-sys, ISA and MORE instruments on the BepiColombo Mission to Mercury, launched in 2018).
Between 1998 and 2005 he worked at the "San Marco Project" Research Center of the University of Rome "Sapienza" in Malindi (Kenya), where he was responsible for the in situ geophysical station (with atmospheric ozono-sounding in the frame of the SHADOZ NASA program) and the X-Band remote sensing station.
Events

The Global Space Conference on Climate Change 2023
23 May-25 May 2023
Oslo, Norway
Participation:

International Astronautical Congress 2021
25-29 October 2021
Dubai, United Arab Emirates
Participation: