Frank White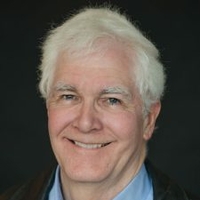 Frank White is a magna cum laude graduate of Harvard College. He earned an M.Phil. in Politics from Oxford University.
White's best-known book, The Overview Effect: Space Exploration and Human Evolution, is considered by many to be a seminal work in the field of space exploration.
The fourth edition of The Overview Effect is scheduled for publication in 2020.
White considers himself to be a "space philosopher," and has long advocated developing a new philosophy of space exploration. His book on this topic, The Cosma Hypothesis: Implications of the Overview Effect, was published in March 2019.
Events

International Astronautical Congress 2019
21-25 October 2019
Washington, United States
Participation: