Franz FAYOT
Government of Luxembourg • Minister for Development Cooperation and Humanitarian Affairs, Minister of Economy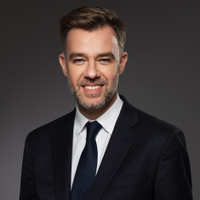 Education and qualifications
Following secondary school studies at the Athénée de Luxembourg, Franz Fayot pursued a higher education in Luxembourg and Paris, followed by a DEA (post-graduate diploma of advanced studies) in corporate law from the Université Paris I Panthéon-Sorbonne in 1996.
Governmental posts
Following the cabinet reshuffle on 4 February 2020, Franz Fayot joined the coalition government formed by the Democratic Party (DP), the Luxembourg Socialist Workers' Party (LSAP) and the Green Party (déi gréng). He was appointed Minister for Development Cooperation and Humanitarian Affairs and Minister of the Economy.
Other political posts
A member of the LSAP since 1994, Franz Fayot became chairman of the LSAP in 2019. February 2020 Franz Fayot was elected to Parliament in 2013 and in 2018, as candidate for the LSAP in the constituency of the Centre. In Parliament, he assumed the role of rapporteur for the draft budget for 2015 and focused on public finances, cultural policy, as well as on social justice and poverty issues.
Professional activities
From 1997 until his appointment to the government, Franz Fayot worked as a barrister in Luxembourg.
Events

International Astronautical Congress 2021
25-29 October 2021
Dubai, United Arab Emirates
Participation: