Frédéric REVAH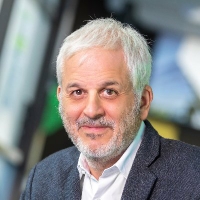 Frédéric Revah is the Chief Executive Officer of Genethon, a biotherapy laboratory financed by the Afm. Frédéric Revah brings more than 20 years of experience in the pharmaceutical and biotechnology industry, as well as in academic research.
Before joining Genethon in January 2010, Frédéric Revah was, since 2008, Managing Director of Sepal Pharma, an innovation company in the field of oncology. Previously, Mr. Revah was Vice President "Drug Discovery" and Scientific Director of the listed biotech company Cerep from 1999 to 2007, as well as and Managing Director of its oncology subsidiary. At Cerep, Frédéric Revah was responsible for the company's global R&D platform (250 researchers and technicians) and was responsible for bringing several compounds into the clinic.
Prior to Cerep, Frédéric Revah was in charge of the Gene Therapy and Neurochemistry departments at Rhône-Poulenc Rorer (now sanofi aventis) from 1992 to 1998. Mr. Revah began his career as a research associate at the Pasteur Institute (from 1990 to 1992).
Frédéric Revah obtained his PhD from the Institut Pasteur (Paris V) in 1991 and received his engineering degree from Ecole Polytechnique in 1985. He is co-author of 35 scientific publications in prestigious international journals including Nature, Nature Medicine, Proceedings of National Academy of Science USA.
Events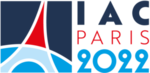 International Astronautical Congress 2022
18-22 September 2022
Paris, France
Participation: