Fuad ASLANOV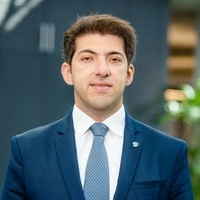 Fuad Aslanov joined Azercosmos in 2015 as a leader of core team to develop new scope such as Marketing and Business Development. He worked as Director in Marketing, Business Development and Sales department in 2017-2022. He developed new satcom solutions, products, and increased revenues and transformed Azercosmos' teleport to international center by building solid partnerships.
After he was appointed as a Vice-chairman of Azercosmos in 2022, Fuad acts as a Chief Commercial Officer and also supports the space agency in building new business lines and strengthening international cooperation. He is identifying and leading new, long-term business opportunities to support the company's core capabilities through evolving commercial activities.
Apart from that, Fuad is actively cooperating with various governmental institutions to improve current business climate, regulations in space sector. He is also involved in International Astronautical Federation related events to foster efficient collaborations between Azercosmos, as Space Agency of the Republic of Azerbaijan, and global space community.
During his previous work in 2010-2014, Fuad was the member of Telia Sonera Eurasia Analytical Competence Team and Telia Sonera International Mobile Pool.
Fuad holds MA in Economics from Central European University, Hungary, Mini-MBA in Telecom Business and Communication Technology from KTH Royal Institute of Technology, Sweden, and BA in Economical Cybernetics from Baku State University.
Events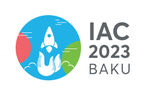 International Astronautical Congress 2023
2-6 October 2023
Baku, Azerbaijan
Participation:

The Global Conference on Space for Emerging Countries 2022
16-20 May 2022
Quito, Ecuador
Participation:

International Astronautical Congress 2021
25-29 October 2021
Dubai, United Arab Emirates
Participation: