Gabriella ARRIGO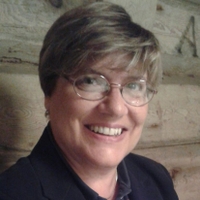 Director of the International Affairs at the Italian Space Agency (ASI), where she started her professional career in 1991. Graduated in Political Sciences at the University of Messina (Italy) and specialized in International and Diplomatic studies at the University of Geneva (Swiss) and the Italian Society for International Organization (SIOI) in Rome.
Senior Member of the Italian delegation to the European Space Agency (ESA), in particular, in the International Relations Committee since 1992 and, today, Head (alternate) of the delegation. Senior Member of the Italian delegation to the United Nations Committee on the Peaceful Uses of Outer Space (UN-COPUOS) since 1994 and in the Space Council of the European Union. ASI delegate in the General Assembly of the European Space Policy Institute (ESPI) in Vienna (Austria) and in the Board of Trustees of the International Space University (ISU) in Strasbourg (France).
Vice President of the International Astronautical Federation (IAF) in the years 2018-2020 and member of the IAF Space Diversity Award Committee.
Scientific Director of the Master's course in Space Institutions and Policies at the SIOI in Rome, where she has been professor of space policy and international space relations since 2009. Member of the Academic Council of the Mario Gulich Institute of Advanced Space Studies at the University of Cordoba (Argentina) since 2007.
Full Member of the International Academy of Astronautics (IAA) and President of the IAA Commission on Space Policies, Law and Economics.
Events

The Global Conference on Space for Emerging Countries 2022
16-20 May 2022
Quito, Ecuador
Participation:

International Astronautical Congress 2019
21-25 October 2019
Washington, United States
Participation: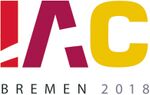 International Astronautical Congress 2018
1–5 October 2018
Bremen, Germany
Participation: