Gabriella ARRIGO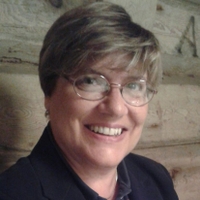 Gabriella Arrigo, born in 1959, is currently the Head of International Relations at the Italian Space Agency (ASI), where she arrived in 1991. Graduated in Political Sciences at the University of Messina (Italy) in 1984, she has specialized in international relations and diplomatic studies in Rome and Geneva (Switzerland).
She developed more than thirty years of experience in international space relations activities at governmental and agency level, including the main international space organizations.
Senior expert in Space Policy and Institutions, she founded the first European Master' course in Space Policy and Institutions in 2009 to the Italian Society for International Organizations (SIOI) in Rome, where she is Professor of Space International Relations.
Member of the Italian delegation to the European Space Agency in the International Relations Committee since 1992 and to the United Nations Committee of the Use of Outer Space for Peaceful Purposes (COPUOS) since 1994. ASI coordinator for the international activities related to space exploration (ISS, ISECG, ISEF), space scientific projects, earth observation (GEO, CEOS, Gulich Institute) and space policy studies (ESPI, OCSE, IAA).
Member of the International Astronautical Academy (IAA) in the Social Science Section and currently Secretary of the Space Policy, Law and Economy Commission.
A great promoter of space capacities and transparency building issues among spacefaring, emerging and developing countries. She is deeply convinced of the importance of gender equality also in Space for a healthy and balanced development of both social well-being and activities.
Events

International Astronautical Congress 2019
21-25 October 2019
Washington, United States
Participation: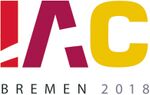 International Astronautical Congress 2018
1–5 October 2018
Bremen, Germany
Participation: