Giovanni SYLOS LABINI
European Association of Remote Sensing Companies • Vice Chairman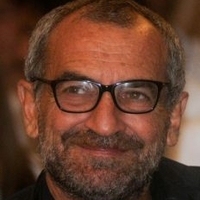 Position and other responsibilities:
CEO of Planetek Italia and Planetek Hellas
Past President of AIPAS, Italian Aerospace SME Association
Vice Chairman of EARSC, European Association of Remote Sensing Companies
Vice Chairman of the Apulian Aerospace District
Board member of SME4SPACE, European Aerospace SMEs Association
Education: Degree in Physics. He is specialized in "Sistemi di Posizionamento Preciso con Tecniche Spaziali", and realizes a traineeship at Smithsonian Astrophysical Observatory Harvard Md. USA. He has produced several publications in the field of analysis of signals and images and of space systems.
Background: in 1984 has been recruited at the Earth Observation Division of the Piano Spaziale Nazionale of the Italian National Research Council (after 1989 ASI, the Italian Space Agency) in charge of a major space geodesy project; he cooperated with NASA for the establishment of the long term NASA plan in Geodesy and Geophysics and for the launch of LAGEOS II satellite; from 1988 to 1995 has been recruited at the Italian Space Agency; from 1987 to 1995 is an Italian Delegate at the European Space Agency (ESA)Earth Observation Program Board; was director of the Center of Space Geodesy of the Italian Space Agency (ASI) the ASI facility for Earth Observation, space geodesy and space robotics until 31/12/1995; from 1997 to 2015 he is Professor at IUAV University of Venice and cooperates with Nettuno Institute for the University Everywhere.
Events

International Astronautical Congress 2019
21-25 October 2019
Washington, United States
Participation: