Grazia Vittadini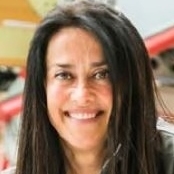 Airbus appointed Grazia Vittadini, 48, Chief Technology Officer (CTO) and join the company's Executive Committee as of 1 May 2018. Before her appointed CTO position, Grazia Vittadini was serving as Executive Vice President of Engineering within Airbus Defence and Space. She succeeds Paul Eremenko, who left the company at the end of 2017.
Italian-born Grazia Vittadini was appointed to her position at Airbus Defence and Space in January 2017, where she was serving as a Member of the divisional Executive Committee. Prior to assuming this role, she was Head of Corporate Audit & Forensics, responsible for all companywide audit activities worldwide.
An engineer by education, with a Master's degree in Aeronautical Engineering from the University Politecnico di Milano, Grazia Vittadini joined Airbus in 2002 and quickly climbed the management ranks. Among others, she served as Chief Engineer on the Wing High Lift Devices for the A380 in Bremen as well as Head of Airframe Design and Technical Authority for all Airbus aircraft, based out of Hamburg.
Events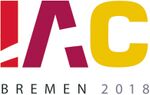 International Astronautical Congress 2018
1–5 October 2018
Bremen, Germany
Participation: