Guadalupe Tiscornia
National Institute of Agriculture Research (INIA) • Researcher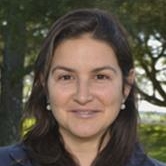 Received her B.Sc. degree in Biological Sciences and M.Sc. degree in Environmental Sciences (both from the Natural Sciences College of the University of Uruguay). Nowadays, she is a PhD student at the Agronomy College of the University of Uruguay.
Since 2011, she has been part of the GRAS Unit (Agro-climate and Information Systems Unit) of the National Institute of Agricultural Research (INIA Uruguay). The GRAS Unit mainly deals with the promotion, coordination and execution of research projects and other activities related to climate, climate change and their interaction with production systems, as well as development of information systems and support for decision making in agricultural production mainly associated with climate risks.
Her research activities at the GRAS Unit are focused in the development of products that contribute as tools for a better decision-making of agricultural farmers, using geographic information systems, remote sensing, water balance models, nutrients cycling, simulation of crop and pasture growth and analysis of climate variables. In addition to research-related activities, she has great experience in teaching activities on information systems and remote sensing. She has participated in several workshops, meetings and publications, and she is also part of national, regional and international inter-institutional collaborative networks.
Events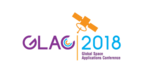 The Global Space Applications Conference 2018
21-23 May 2018
Montevideo, Uruguay
Participation: