Guillermo SALVATIERRA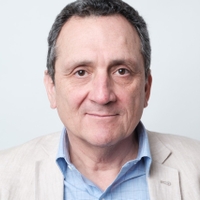 Guillermo Salvatierra is member of Board of Directors of National Space Activities Commission (CONAE), the civilian agency of the government of Argentina in charge of the national space programme, International Affairs Advisor of the Minister of Science Technology and Innovation of Argentine, Mr. Daniel Filmus, and works in the space industry as advisor of INVAP´s General Manager. In the context of CELAC´s Pro Tempore Presidency, Argentina is coordinating the working group on Space Affairs that will address regional cooperation on the matter, including aspects related to ALCE. Mr. Salvatierra is leading the team of the Ministry of Science, Technology and Innovation and coordinates with the Ministry of Foreign Affairs, International Trade and Worship.
Guillermo have been working in the space industry for many years. He leaded as CEO the aerospace solution company FRONTEC, a pioneering business and leader on the field of applications for agriculture and environment that provided commercial services to the main Argentine agribusiness, and as manager of Data Science División and other areas in the Aerospace Division of INVAP. Previously Mr. Salvatierra served as Presidente of the National Institute of Industrial Technology and worked as consultant of multilateral institutions and international companies.
Guillermo holds a Mechanical Engineer degree from the Faculty of Engineering National University of La Plata (UNLP), a Master In Economics from the Industries Institute of National University of General Sarmiento and he has completed the Singularity's Executive Program of Singularity University in Silicon Valley.
Events

The Global Conference on Space for Emerging Countries 2022
16-20 May 2022
Quito, Ecuador
Participation: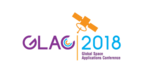 The Global Space Applications Conference 2018
21-23 May 2018
Montevideo, Uruguay
Participation: