Hazzaa ALMANSOORI
Hazzaa AlMansoori is the first Emirati astronaut. On 25 September 2019, he embarked on the UAE's first scientific mission to the International Space Station (ISS). The mission carried the slogan 'Zayed's Ambition', making the UAE the 19th country worldwide, and the first country in the Arab region, to travel to the ISS.
AlMansoori conducted 31 scientific experiments, out of which 16 were held in cooperation with international space agencies, including the Russian Roscosmos, NASA, the European Space Agency (ESA), and the Japan Aerospace Exploration Agency (JAXA). 15 of these experiments involved schools in the UAE as part of MBRSC's Science in Space initiative.
Training
In preparation for the mission, AlMansoori began his training on 3 September 2018, at the Yuri Gagarin Cosmonaut Training Centre at Star City in Moscow, based on an agreement with Roscosmos. He also received training in Houston in Texas, and Cologne in Germany, as part of partnership agreements with major space agencies, including NASA, ESA, and JAXA.
The training programme, prepared specifically for the 25 September mission, included various topics. These included training on AlMansoori's scientific mission, briefing him through comprehensive training on all sections and units of the ISS and how to use its devices and equipment, emergency fire drills, dealing with low pressure and ammonia leak inside the station, in addition to survival training if the capsule had to land in a cold forest. AlMansoori was also trained on the spacesuit, weighing up to 10 kgs and how to wear at zero gravity.
AlMansoori was also trained to perform daily tasks such as preparing food, how to use the camera to document events, taking pictures of the Earth, communicating with the ground stations, and other day-to-day tasks during the mission. AlMansoori underwent more than 90 courses, with the total number of training hours exceeding 1,400 hours.
The UAE Astronaut Programme
AlMansoori is one of the first selected astronauts in the UAE Astronaut Programme, launched by His Highness Sheikh Mohammed bin Rashid Al Maktoum, Vice President and Prime Minister of the UAE and Ruler of Dubai, and His Highness Sheikh Mohammed bin Zayed Al Nahyan, Crown Prince of Abu Dhabi and Deputy Supreme Commander of the UAE Armed forces, in 2017. The Programme aims to train and prepare a team of Emirati astronauts and send them to space for various scientific missions.
AlMansoori was selected from 4,022 candidates, following a series of mental and physical tests in the UAE and abroad. His military background played a huge role in his excellence in physical fitness, which he had previously undergone in the UAE and abroad, to qualify to become an F-16B60 instructor pilot and a demo pilot, SOLO Demonstration pilot in F-16B60. He took on a number of training courses such as the water survival course, GYRO LAP Course up to 9G's, Spatial Disorientation course, and the RED Flag Exercise in US, Las Vegas.
As part of the agreement between Mohammed bin Rashid Space Centre (MBRSC) and Russian space agency Roscosmos to train Emirati astronauts, AlMansoori travelled to Russia in September 2018 to receive the necessary training for the 25 September mission.
Professional and personal life
AlMansoori was born on 13 December 1983 in Al-Wathba, and moved with his family to Al- Dhafra in western Abu Dhabi. His passion for astronomy led him to study aviation, and majored as Military Pilot at the Khalifa bin Zayed Air College. After graduation, he joined the armed forces and later became one of the most outstanding military pilots. His excellence enabled him to become one of the top candidates to become a Functional Check Flight (FCF) Pilot F-16B60. He travelled to Arizona, USA, to train on this aircraft for three years, and then returned to the UAE to complete his training. Four years after his return, Hazzaa became the youngest military pilot on the F-16, which was a major achievement in his record. He also qualified to be a pilot for flight testing and aircraft assessment, and was one of the first Arab and Emirati pilots to take part in the Dubai Air Show 50th anniversary of UAE Force. He also presented a show at the UAE National Day 2017, and the 50th anniversary of UAE Air Force 2018.
Events

International Astronautical Congress 2021
25-29 October 2021
Dubai, United Arab Emirates
Participation: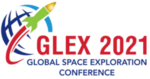 The Global Space Exploration Conference 2021
14-18 June 2021
St. Petersburg, Russia
Participation: