Idriss SISAID
Cranfield University • Student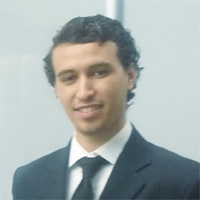 Idriss Sisaïd is a 23 year-old multicultural student, both French and Berber from Morocco. He grew up near Paris, graduated in Mechanical and Industrial Engineering from A&M ParisTech and in Astronomy and Celestial Mechanics from the Paris Observatory. Now he is finishing his MSc in Astronautics and Space Engineering at Cranfield University, in the United Kingdom.
He has been fond of challenges since a very young age, and participated in many scientific contests. Recently he led a large team in the Inspiration Mars International Student Design Competition and reached the semi-finals. In this context, he started to develop a multifunctional life support system for radiation shielding and waste management, which he is carrying on as a Master's thesis. This concept was selected for the Next Generation Plenary at the IAC.
Besides his academic studies, he is a co-founder and an active member of the Youth Ambassadors association that aims to inspire ambition and motivation in youth teenagers from disadvantaged areas. He aims to become a space ambassador so as to make young talents aware of all the advantages that this industry can offer in terms of human progress, scientific breakthroughs and contribution to world peace. Becoming a successful engineer is one thing, raising awareness of the benefits of space is another. Idriss Sisaïd says that space is not a small, closed and unreachable world restricted to social elites; it is a universe itself where there needs to be plenty of "space" for every dreaming person.
Events