James Brayshaw
Planet • Vice President Sales, EMEA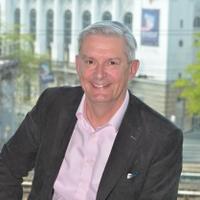 James Brayshaw has more than 30 years of leadership experience in Location intelligence, spatial and related database infrastructures (SDIs) , Building Information Modelling (BIM), Customer Analytics and Enterprise Information Management (EIM).
As Vice President James leads the Planet commercial teams in EMEA, establishing Planet as a leader in the region for the use of remote sensing content and analytics. Previously, James was Vice President for EMEA of EnterpriseDB, the leader in Opensource database platform, Postgres and PostGIG and prior to this was Vice President EMEA for Customer Information, Data Management and Location Intelligence (MapInfo GIS) at Pitney Bowes Software.
James has worked both in Government and the Private Sector. James spent more than 10 years at Ordnance Survey, the UK government's National Mapping agency and one of the world's largest mapping data producers ultimately serving as Board Director- Commercial, Marketing and Customer Services; helping transform the organisation within Government to be a global successful geospatial business.
James Brayshaw has had a number of geospatial data related industry roles including Vice Chair of the ICE Geospatial board as well as serving on the Board of Directors of Pointx for six years. James is a Chartered Civil Engineer, attended Denstone College and Manchester University, and is a member of the UK's Institution of Civil Engineers and Fellow of the Institution of Surveyors (Geospatial and Surveying).
Events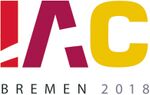 International Astronautical Congress 2018
1–5 October 2018
Bremen, Germany
Participation: