James Causey
Global Spaceport Alliance • Managing Partner - CWSP International, Executive Director - Global Spaceport Alliance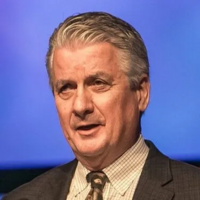 A seasoned business executive with over 30 years of experience. He currently is Managing Partner of CWSP International, a consulting firm focused on how companies, governments and individuals can access the expanding commercial space sector. He also serves as Executive Director of the Global Spaceport Alliance. Prior to starting CWSPI, he worked as Executive Director for the international event, SpaceCom, which focusses on the opportunities and benefits being created based upon our space endeavors.
James' work history also embraces entrepreneurship, market research, product development, branding strategies, strategic and financial planning and building successful management teams. Through his work, he has also developed an extensive network of international contacts across business, industry and academia.
He is married with two children and four grandchildren.
Events

The Global Conference on Space for Emerging Countries 2022
16-20 May 2022
Quito, Ecuador
Participation: