James KILFEATHER
Globalstar • Vice President, Emerging Technologies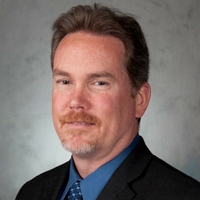 Jim Kilfeather leads efforts within Globalstar to develop strategic technologies and capabilities that leverage Globalstar's unique space-based and terrestrial network assets and spectrum to deliver next generation, global, hybrid network services to connected devices everywhere. This includes the development of new connectivity solutions and services targeted at the commercial IoT market, and Globalstar's award winning Spot™product line which has many Search and Rescue applications.
Prior to joining Globalstar, Jim served as Head of M2M Product Development within Inmarsat's Product and Network Innovation Division, where he was responsible for identifying new market opportunities in the M2M/IoT space and developing technical solutions and the business case for new products and services. Jim has also held senior level positions at Cubic Global Tracking Solutions, Orbital Sciences Corp, and SkyBitz.
A proven innovator who is successful in generating revenue growth through the launch of new products and solutions, Jim is experienced in leading multi-disciplined teams in the design, development and deployment of satellite and wireless communications networks, and is the inventor on 7 US patents.
Jim holds a Bachelor of Science in Aerospace Engineering from Rensselaer Polytechnic Institute, a Master of Engineering in Space Systems from the University of Colorado and a Master of Business Administration from the University of West Florida.
Events