Javier LOPEZ-CASARIN
Chamber of Deputies • President of the Science, Innovation and Technology Commission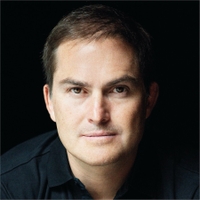 Proud Mexican and citizen of the world. Entrepreneur and faithful believer in "Innovation" as an agent of change and engine of economies.
Strategic entrepreneur committed to his country, he has extensive experience in the social, financial, technological and telecommunications sectors.
Graduate in Law and in Political Science and Public Administration, he has a master's degree in Management and Environmental Management, Legal and Business Aspects from the University of Barcelona, Specialization in Environmental Policy Management and Analysis from the National Institute of Public Administration, a postgraduate degree in Senior Management from the IE Business School in Madrid.
CEO of the Foundation "Reinventando a México" and CEO of Group "Reinventando a México".
He is President of the North American Local Authorities Conference (NALAC), and the Mayors' Network (RECAN), he was a Honorary Advisor of the Commission on Science, Technology and Innovation of the LXIV Legislature of the Chamber of Deputies, as well as the Legal Committee of the CONCAMIN Confederation. He chaired the Technical Council of Knowledge and Innovation (COTECI) of the Secretary of Foreign Affairs in Mexico.
He is currently Federal Congressman of the LXV Legislature for the Mexican Green Environmental Party (PVEM), chairman of the Science, Technology and Innovation Committee, chairman of the United Kingdom of Great Britain and Northern Ireland Friendship Group, vice president of the Mexico – EEUU Friendship Group, as well as a member of the Morocco Friendship Group, Editorial Board, the Marine Committee and the of National Defense, of the Chamber of Deputies.
Important speaker on Innovation in European Union countries, the United States, Central America and of course, Mexico; being Universities his main point of contact with young people and underlining his participation in Mexican Universities.
Recognized with the Honoris Causa Doctorate by the Mexican Academy of International Law, of which he is a ranking member, and president of the International Committe of Innovation; he was also awarded the prize of the Mexican Order of Law, Culture and Peace. He is a member of the Mexican Bar of Lawyers, member of the 300 Young Leaders of the world of the Center for Liveable Cities, Ministry of National Development of Singapore, select group of leaders from various sectors that make up the global urban agenda. Innovation Man of the Year Award 2022 granted by W3X and Tomorrow Conference.
Author of the books "Innovation an Attitude" translated into English and Mandarin Chinese, which is available in print, digital and audiobook formats, and the book "Dialogues for Innovation". Columnist with more than 260 articles published in the media: El Economista, El Heraldo de México, Forbes México and collaborator in the television channel ADN 40 in the program "Así Amanece" with Leonardo Curzio.
Events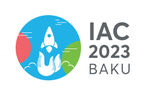 International Astronautical Congress 2023
2-6 October 2023
Baku, Azerbaijan
Participation: