Jean-Jacques Dordain
Jean-Jacques Dordain is ESA's Director General. He took this office in July 2003. He joined ESA in 1986 as Head of ESA's Microgravity and Space Station Utilisation Department. From there he went on to become Associate Director for Strategy, Planning and International Policy and Director for Strategy and Technical Assessment. In February 2001 he was appointed Director of Launchers.
Dordain began his career with the French National Aerospace Study and Research Agency (ONERA), conducting research on liquid propellant rocket engines and microgravity experiments. In 1976 he became Coordinator of Space Activities and remained in this post until 1981. It was during this period that he was selected as a French candidate astronaut for the Spacelab programme.
In 1982 he took over as Director of the General Physics Directorate of ONERA and chaired a number of enquiry boards set up to investigate ground and in-flight Ariane launcher anomalies and failures.
Dordain, in parallel with his other professional activities, was appointed senior lecturer in mechanical engineering at the Ecole Polytechnique from 1977 to 1993 and professor at the Ecole Nationale Supérieure de l'Aéronautique et de l'Espace from 1973 to 1987. In 1997 he was also Executive Secretary of the Evaluation Committee of the Japanese Space Agency (NASDA).
Jean-Jacques Dordain is a member of the French Académie des Technologies and the Académie Nationale de l'Air et de l'Espace, and also Vice-President of the International Astronautical Federation.
He has been awarded the French Legion d'Honneur and the Ordre National du Mérite.
Events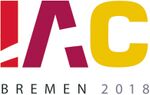 International Astronautical Congress 2018
1–5 October 2018
Bremen, Germany
Participation:

International Astronautical Congress 2012
1-5 October 2012
Naples, Italy
Participation: