Jean-Jacques Tortora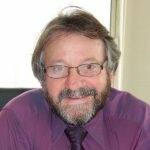 Since June 1, 2016 Jean-Jacques Tortora serves as the Director of the European Space Policy Institute.
From 2007 to mid 2016 he was the Secretary General of ASD-Eurospace, which is the trade association of the European Space Industry.
From 2004 to mid 2007, he was head of the French Space Agency (CNES) office in North America and the Attaché for Space and Aeronautics at the Embassy of France in Washington, D.C.
Previously he was Deputy Director for Strategy and Programs, responsible for the Industrial Strategy of CNES, the French Space Agency.
From 1998 to 2000, Mr. Tortora was adviser to the French Ministry of Research for Industrial Policy Funds management.
From 1996 to 1998, he was appointed by Arianespace in Evry, France.
From 1990 to 1996, Mr. Tortora was based in Kourou, French Guiana, as Head of Arianespace Operations Quality Department.
Mr. Tortora started his career in 1984 at the French military procurement agency, DGA, as a naval weapons integration and test engineer, expert in signal processing and warships acoustic discretion.
Events

International Astronautical Congress 2019
21-25 October 2019
Washington, United States
Participation: