Jennifer TROSPER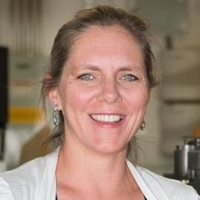 Jennifer Harris Trosper is Project Manager (PM) for NASA's Mars 2020 Perseverance rover. In the thirty years since her initial hiring at the Jet Propulsion Laboratory as a power subsystem engineer, Ms. Trosper has held critical engineering leadership roles on every spacecraft ever to have roved the surface of Mars.
Ms. Trosper joined the Perseverance team in 2015 and held several leadership roles during the development and operations of the mission. Initially, as the Mission System Development Manager and Surface Phase Lead, she worked with her team to envision and design the rover's on-board autonomous capabilities and state of the art ground system necessary to meet the challenging science objectives of the surface mission. Ms. Trosper then transitioned to the role of the Project System Engineer and Engineering Technical Authority. In that role, she led the Project-wide systems engineering teams, verification and validation program, and technical risk assessment for the Launch, Cruise, Entry Descent & Landing (EDL) and Surface capabilities during the integration and test phase of the project's development. Shortly before launch, Trosper transitioned to Mars 2020 Deputy Project Manager, continuing her role in leading the surface development. Additionally, she supported the oversight of Cruise operations and EDL development as well as assisting the Project Manager with overall budget, schedule, and workforce management. Now that operations are in progress, she leads the Perseverance team and rover project to acquire a scientifically valuable and diverse sample cache for future return to Earth.
In her prior roles on JPL missions, Ms. Trosper was the Deputy Project Manager and Mission Manager for the Mars Science Lab (MSL) Curiosity rover. She has also provided leadership of systems engineering and operations for the Mars Exploration Rovers, SMAP, and Mars 2001 Odyssey missions. She worked also as a testbed and subsystem engineer on the Mars Pathfinder and Cassini missions.
Ms. Trosper originally joined JPL as a subsystem engineer in power, attitude control, and command data handling areas. This, coupled with her experience as a testbed engineer formed the basis for her transition into systems engineering. Ms. Trosper's end-to-end expertise in leading system engineering teams through design, verification and validation, and operations of complex systems has been the hallmark of her success at JPL. She has also been a key leader in the infusion of autonomy and state of the art ground operations systems into the JPL rover missions.
Ms. Trosper holds a Bachelor's in Aerospace Engineering from the Massachusetts Institute of Technology and a Master of Science degree in the same from the University of Southern California. Raised on a farm in Ohio, inspired by her father's stories of rocket launches he saw as a member of the Army Corps of Engineers, Ms. Trosper, together with her husband, Air Force Lt. Col. (Ret) Randy Trosper, now raises three children in Southern California on a steady diet of stories about adventures in air and space.
Events

International Astronautical Congress 2021
25-29 October 2021
Dubai, United Arab Emirates
Participation: