Jessica CULLER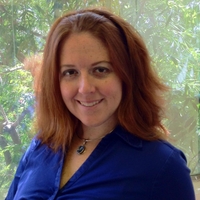 Jessica Culler was selected for her first space job at 20 years old, when she began a series of four technical internships at NASA's Johnson Space Center, as she earned a Bachelor of Science degree in Aerospace Engineering. She participated in or managed student programs at three other NASA centers, then went on to get a Master of Business Administration degree. Her knowledge of the space sector paired with well-rounded technical and communications skills brought her to a career in the essential field of sharing the value of astronautics to stakeholders in the public and media. In this capacity, she has been a leader in digital communications and using new media tools to engage external audiences in space like never before. Currently she is the acting news chief at NASA's Ames Research Center in California's Silicon Valley. She develops content and strategy for broadcasting space research to the world.
She first attended the 2004 IAC and Space Generation Congress. Since then, she's attended eight IACs, with duties beyond "participant" at each. She's a member of three IAF committees, has chaired numerous technical sessions, and has moderated, organized and been a panelist on various plenaries.
Culler has a standing history of not only being chosen to participate in highly selective programs for exceptional young people, but also, upon receiving benefits from those experiences, taking action to "pay it forward" to the young people after her, striving to give them more and better opportunities than even what she was honored to receive. In this capacity she has run two NASA Academies after being a research associate in one, hosted International Space University after being a student, mentored the IAC Next Generation Plenary panelists, organized the IAC's International Project/Programme Management Committee Young Professionals Workshop after participating, and organized NASA's second Next Generation Exploration Conference after meeting her future husband when they were both invited participants at the first.
Events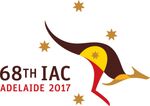 International Astronautical Congress 2017
25-29 September 2017
Adelaide, Australia
Participation:

International Astronautical Congress 2012
1-5 October 2012
Naples, Italy
Participation: