John FREISINGER
Technology Ventures Corporation • President & CEO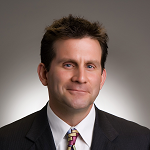 John Freisinger is the President and CEO of Technology Ventures Corporation, a non-profit 501C(3) organization founded to help the federally funded laboratories commercialize their research. Formed in 1993, Technology Ventures utilizes an entrepreneur-centric, venture capital model to accelerate the adoption of laboratory research for the benefit of U.S. economic competitiveness. In the 21 years of operation, TVC has assisted entrepreneurs in raising over $1.3 billion in equity financing, form 125 new companies and create more than 13,500 jobs.
Before joining TVC, Mr. Freisinger worked in a range of leadership roles with several venture-backed entrepreneurial companies including COO of Smart Systems Technologies and VP of Sales and Marketing for Essential Communications. His successful exits include sales to two publicly-traded companies, SBS Technologies, Inc (Nasdaq:SBSE) and ODS/Intrusion.com (Nasdaq:INTZ).
Mr. Freisinger's early work was conducted in the former Soviet republics with Access Russia, a data retrieval company focused on Russian open-source information and as a sales trainer for Coca-Cola Refreshments Moscow.
John is a graduate of the University of New Mexico where he currently teaches classes in Entrepreneurism. He is a founding member of the Laudate Men's Choir and resides in Albuquerque, NM with his wife and twin children.
Events