John ROTH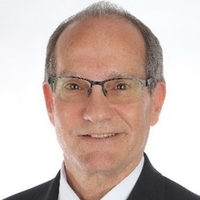 John Roth serves as vice president of business development for Sierra Nevada Corporation subsidiary Sierra Space, where he grows new business and oversees customer relations for spacecraft systems, propulsion, space technologies and space exploration systems.
Roth was previously the president of MicroSat Systems Inc. from 2002 until it was acquired by SNC in 2008. Other past positions in industry include roles such as vice president of the Electronic Combat business unit for Litton Advanced Systems and director of Colorado Springs Operations for Lockheed Martin Electronic Defense Systems. He also provided direct support to the U.S. Air Force Space Command's Space Warfare Center at Falcon Air Force Base.
Roth holds a Bachelor of Science in computer science engineering from the University of Illinois and a Master of Science in electrical engineering from the University of Southern California. He attended the Harvard Business School Executive Education program in Management and Leadership and the Wharton Business School Executive Education program in Finance. Roth has served on the board of directors of the Colorado Space Business Roundtable, the advisory board of the Colorado Space Grant Consortium, the National Executive Space Council for the Aerospace Industries Association (AIA) and the board of directors for the Center for Space Entrepreneurship. He is an associate fellow of the American Institute of Aeronautics and Astronautics (AIAA) and is a corresponding member of the International Academy of Astronautics.
Events

The Global Conference on Space for Emerging Countries 2022
16-20 May 2022
Quito, Ecuador
Participation: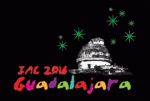 International Astronautical Congress 2016
26-30 September 2016
Guadalajara, Mexico
Participation: