Joost VAN TOOREN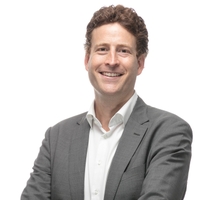 Joost joined ArianeGroup in 2015 and is currently responsible for the Human Space Flight Programme within the Future Programmes directorate. In this role, he is responsible for preparing the technical, programmatic and economic aspects of developing a European Human Space Transportation Service for Europe. Furthermore, he has been responsible for Space Logistics Services development since 2018, continuing his work he performed during the 3 previous years in the strategy directorate, where he was responsible for the Research & Technology and Innovation strategy of the company.
Before joining ArianeGroup, he worked at Airbus Defence and Space - Military Aircraft in Munich, Germany, where he was responsible for Flight Guidance for fighter aircraft and drones and later on for all Flight Critical Systems and vehicle engineering for drone programmes including the European Medium Altitude Long Endurance drone program preparation with Airbus, Dassault Aviation and Finmeccanica/Alenia.
Joost has an Aerospace Engineering Master of Science degree from the Delft University of Technology in the Netherlands and is currently based in Paris.
Events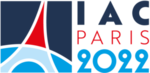 International Astronautical Congress 2022
18-22 September 2022
Paris, France
Participation:
Participation