Jörg Feustel-Büechl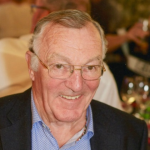 Jörg Feustel-Büechl, German, graduated in 1967 in mechanical engineering at the Technical University Munich.
He joined the MAN group, where he worked for 19 years acquiring extensive industrial and management experience in leading-edge technologies, principally space transportation, aeronautics and new energy systems.
He has been involved in the ARIANE development and production programme from the very beginning in 1973 and was building up all ARIANE activities in MAN-Technologie. He reached Senior Vice President status with 700 collaborators, before moving on to the European Space Agency ESA upon recommendation of the German research ministry BMFT.
Jörg Feustel-Büechl joined ESA in November 1986 as Director of Space Transportation Systems and held this position until March 1994. During this period he was responsible for all ESA ARIANE programmes as well as the HERMES activities.
In 1994 he was appointed as Director of Human Spaceflight and Microgravity. In this function he directed the ESA activities relating to the International Space Station ISS, the Microgravity application programmes, and the European astronauts activities.
From 2004 to 2007 he supported the Director General as Director of Reforms before he left the Agency after 21 years of service. Up to now he is the longest serving ESA-Director of all times.
From 2007 until 2017 Jörg Feustel-Büechl supported as consultant the Bavarian Ministry of Economy. He supports since 2012 the German Aerospace Center DLR and other national and international research organisations and industrial companies. Since 2018 he acts as advisor to the European Space Agency ESA.
He received several national and international decorations: Legion d'honneur (F), Order van Oranje-Nassau (NL), Order of Blue Planet (R), Bundesverdienstkreuz 1.Kl.(D).
Events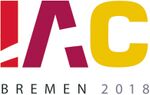 International Astronautical Congress 2018
1–5 October 2018
Bremen, Germany
Participation: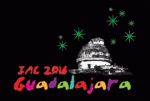 International Astronautical Congress 2016
26-30 September 2016
Guadalajara, Mexico
Participation: