Jorge CICCOROSSI
International Telecommunications Union (ITU) • Senior Engineer, Space Systems Coordination Division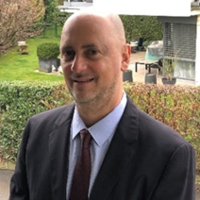 Mr. Ciccorossi is a senior radiocommunications engineer with over 25 years of experience in satellite communications and regulations. Since he joined the Space Services Department at the ITU in 2002, he has been responsible for technical-regulatory examinations of GSO and NGSO satellite systems projects submitted by ITU Member States for coordination and notification, and for the analysis of cases of harmful interference.
He chaired the recent 22nd. International Space Radio Monitoring Meeting (ISRMM) in September 2021. He has also acted as Head of the Satellite Systems Coordination Division at the ITU and represented it before the Radio Regulations Board. At the World Radiocommunication Conference 2012, he was the Counsellor of WG-6C (future conference) and has been speaker representing the ITU Radiocommunications Bureau at WRCs since 2003, as well as at CITEL, ICAO, Eurocontrol, UNOOSA, the Regulatory Expert Group of the ISRMM, IAC 2021, ITU-R Study Groups, and IEEE.
Mr. Ciccorossi has conceived the first (and unique) Intergovernmental Online Platform to Report RFI cases affecting Satellite System (SIRRS), assisting 193 ITU Member States in its resolution. He also advices Administrations and Satellite Operators on technical-regulatory aspects of space services.
Mr. Ciccorossi holds the degree of engineer in electronics from the National University of Technology (UTN) in Buenos Aires, an Executive Certificate in Management and Leadership from the MIT in the US, and has studied satellite communications and spacecraft design at the University of Surrey in the UK.
Born in Buenos Aires in 1967, Mr Ciccorossi holds Swiss, Italian and Argentinean nationalities.
Events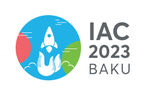 International Astronautical Congress 2023
2-6 October 2023
Baku, Azerbaijan
Participation: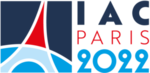 International Astronautical Congress 2022
18-22 September 2022
Paris, France
Participation: