Julien-Alexandre LAMAMY
ispace Europe • Managing Director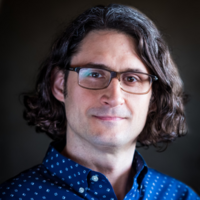 Dr. Julien-Alexandre Lamamy is the Managing Director at ispace Europe.
He has over 15 years of professional experience in space engineering working at the MIT Space Systems Laboratory, Jet Propulsion Laboratory, Orbital ATK, and ispace Europe. He has contributed to 7 flight projects covering earth observation, astrophysics, and planetary exploration.
Julien holds Masters from Ecole Centrale de Lyon, and a Masters and a Ph.D. in Space Systems Engineering from MIT. He is currently preparing ispace Europe to be a leader in lunar rover technologies, exploration data analytics, and space resource utilization.
Events

International Astronautical Congress 2021
25-29 October 2021
Dubai, United Arab Emirates
Participation: