Julio APREA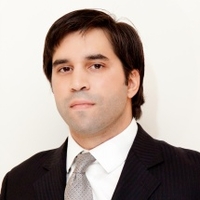 Julio Aprea has been working for the European Space Agency (ESA) since 2005, over the years he has served in different positions with a specific focus on Project Management of Space Systems Development. Julio currently works as Project Controller for the Ariane 5ME and Ariane 6 launchers and was in the past involved in satellite projects such as Cryosat-2, Aeolus and GOCE. Prior to joining ESA, Julio worked as Software Development Project Manager for Ternium in Argentina.
Julio holds an Industrial Engineering degree from the National University of La Plata (UNLP), Argentina and in 2005 he graduated from ISU's Master in Space Studies . Julio has been invited to lecture on Project Management, Planning and Control at the ISU's Space Studies Program and he has been asked to co-chair its Business and Management Department .
Julio believes that international cooperation is essential to the growth of the space sector. Julio contributes to international cooperation by being an active member of the Space Generation Advisory Council (SGAC), where he served as National Point of Contact for Argentina and as Regional Coordinator for South America. He is now SGAC's Competitions Coordinator and Program Coordinator for the Space Generation Fusion Forum.
Julio is a strong supporter of the IAF. He has attended and presented at IACs in Fukuoka, Glasgow, Prague, Cape Town and Naples. Together with the IAF Secretariat, Julio is involved in the organization of Student and Young Professional paper competitions, as well as the organization of the IAF-IPMC Young Professionals Workshop. And in addition to these activities Julio is a member of IAF's Space Transportation Committee, and Entrepreneurship and Investment Committee in which he shows great dedication.
Events