Karin NILSDOTTER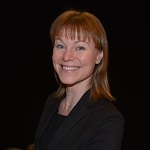 Karin Nilsdotter is the CEO of Spaceport Sweden with a vision of creating a world leading spaceport enabling widespread access to space. Karin is determined to build Spaceport Sweden into a platform for cross-sector innovation, establishing commercial human spaceflight as a new industry for tourism, research and education. Karin has led the development of a space training and experience programme, collaborating closely with academic and commercial partners. Spaceport Sweden has already received several innovation awards.
A thought leader and advocate for the development of commercial human spaceflight industry, Karin has become an influential voice for the industry. In 2014, she was named Saab's Technology Woman of the Year in recognition for her activities in promoting Swedish technology and innovation, by developing technology products and world class services in this area. She was also promoted as one of the top six leading women in Newspace.
Karin is also the initiator of Creative Space, an international pilot project and 'do-tank' for the development of new products, services and experiences using space as the platform, enabling empowerment and contributing to regional growth. Since 2012, she has been the licensee and curator of TEDxKiruna. This conference focuses on creating a forum for minds to meet and create new initiatives, and is attended by speakers from a local to an international level. She is a member of the Advisory Committee for the Center of Excellence for Commercial Space Transportation, on the board of the Arctic Business Incubator and a council member for the Swedish Lapland Chamber of Commerce.
Events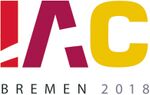 International Astronautical Congress 2018
1–5 October 2018
Bremen, Germany
Participation: