Karl H. DOETSCH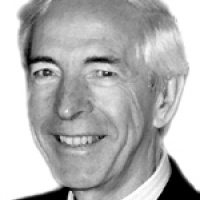 Dr. Karl Doetsch joined Athena Global as a senior associate in 2004. He was elected Chairman of the Board in 2005. In over 30 years of aerospace experience, Karl has occupied the most senior positions in his field. He worked in leadership roles on Canada's principal human space flight initiatives: the development of the Canadarm, the establishment of Canada's Astronaut Program and the Canadian Space Station Program. He has served as Vice-President of Human Spaceflight, Vice President Programs, and Acting President of the Canadian Space Agency, as well as Chairman of Canada's National Space Plan Task Force, before becoming President of the International Space University.
He has served as Chairman of the Scientific and Technical Subcommittee of the United Nations Committee on the Peaceful Uses of Outer Space (UNCOPUOS), President of the International Astronautical Federation (IAF) and President of the Canadian Aeronautics and Space Institute (CASI).
Karl, who holds a Ph.D. in aerodynamics from Imperial College, London, is the recipient of numerous awards, including the Thomas Eadie Award of the Royal Society of Canada, the NASA Public Service Award, the Allan D. Emil Award of the IAF and an Honorary Doctorate in Engineering from Kingston University, UK. The Executive Theatre at the International Space University is also named in his honor.
Karl's visionary leadership, extensive international experience and in-depth understanding of the power of space technologies to address environmental and social challenges are an outstanding contribution to the Athena Global team.
Events