Kasia Clatworthy
Surrey Satellite Technology Ltd (SSTL) • Head of Customer Know-How Transfer and Training Department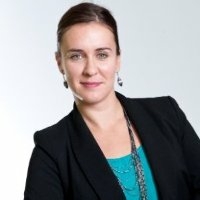 Kasia is currently shaping the product offering and delivery of Know-how Transfer and Training Programmes at SSTL and has been in the company group for more than a decade. Currently overseeing delivery of Theos-2 satellite mission, which includes capacity building in Thailand.
Initially she worked for a daughter company DMC International Imaging (currently Airbus CIS), first in image processing division and satellite operations and later in business development and sales of satellite imagery. This role enabled her to discuss with end-users of satellite programme their needs regarding the applications of space technology. In 2014 she started as the Business Development and Sales Manager at SSTL, focusing on enabling space emerging nations in Asia and Latin America to start and grow their space technology.
She has a MSc degree in Geography- GIS and Remote Sensing.
Events