Kat CODERRE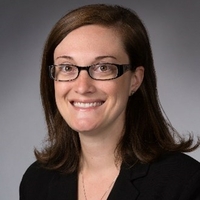 Kat Coderre joined Lockheed Martin (LM) in 2006 and is the Deputy Manager for LM's Deep Space Exploration Advanced Programs where she leads a team of engineers and scientists in research and early spacecraft development efforts. Kat is also the Lockheed Martin Principal Investigator for the AstroRad Vest; a radiation protection vest for astronauts in the deep space environment which is currently being tested on the International Space Station. Kat holds a dual undergraduate degree in Aeronautical and Mechanical Engineering from Rensselaer Polytechnic Institute in New York, and a Master's in Space Systems Engineering from Steven's Institute of Technology in New Jersey.
Kat has 15 years of experience working in space exploration, first as a contractor at NASA's Johnson Space Center in Houston and now in Denver. Most recently she has been working on returning humans to the Moon in various systems engineering disciplines such as System Architecture, interface development, and requirements and verification, through her roles on the HLS, Gateway, and Orion programs. Throughout her career she has also worked on several Lockheed Martin contracts supporting NASA's Space Shuttle and International Space Station programs.
Outside of work, Kat enjoys playing sports such as soccer and softball, hiking and skiing in the beautiful Colorado mountains, and taking her dogs for nice long walks. She also works with a dog rescue where she helps rehabilitate dogs and adopt them out to their forever homes. Kat loves to travel, both domestically and internationally, and holds a private pilot's license.
Events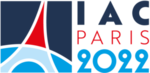 International Astronautical Congress 2022
18-22 September 2022
Paris, France
Participation:

International Astronautical Congress 2021
25-29 October 2021
Dubai, United Arab Emirates
Participation: