Kate KITAGAWA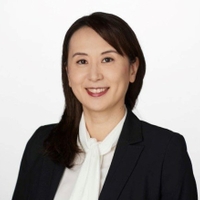 Tomoko Lisa Kate Kitagawa is the Director of the Space Education Office (Space Education Center) at the Japan Aerospace Exploration Agency (JAXA).
Kate is passionate about developing STEAM programmes on the theme of space and aeronautical science and is working to enhance the space education all over the world.
Her educational background is mathematics, life sciences, and history. She received her B.Sc. degree in mathematics and life sciences with a minor in political science from the University of British Columbia and earned a Ph.D. in history from Princeton University in 2009.
She went on to teach history at Harvard University. Prior to her appointment at Harvard, she worked for the Ministry of Foreign Affairs of Japan and the Permanent Mission of Japan to the United Nations. There, she learned about the importance of education in the context of international relations; her work experience inspired her to create unique history courses that reflected her views on cultural diplomacy.
Her first book become a national bestseller. She was selected as one of the 100 most influential people in Japan and one of the 100 most amazing Japanese women. Her work was also recognized by the Japanese Cabinet Office; she received a thank you letter praising her "passion without borders" from the Minister of State for Special Missions.
She frequently participates in international and public meetings as a speech writer and public lecturer. She also works as an occasional broadcaster, appearing on television and online news programmes as well as historical documentaries.
While publishing books in Japan, she continued her academic work on the history of mathematics at various institutions in the United Kingdom, Germany, the United States, and South Africa. Her new book on the global history of mathematics will be published in 2023 in seven languages.
She has researched the history of space exploration at the University of Oxford and the Science Museum, London, from 2018 to 2022, before moving to JAXA.
Events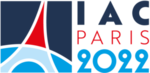 International Astronautical Congress 2022
18-22 September 2022
Paris, France
Participation: