Khalid AL AWADHI
UAE Space Agency • Manager of space services in the Telecommunications Regulatory Authority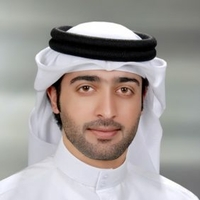 Khalid Al Awadhi is the Manager of space services in the Telecommunications Regulatory Authority of the UAE (TRA), where he is responsible for regulating spectrum use, developing, and protecting space services in the UAE.
Khalid is the Chairman of the Conference Preparatory Meeting for WRC-19 (CPM19). He was the Chairman of Committee 5 at WRC-15, and was the Chapter Rapporteur for Chapter 5 "Satellite Regulatory Issues" of the CPM15 report. He is the chairman of the Arab Space Services Group in the Arab Spectrum Management Group (ASMG) since 2012. Also, he leads the UAE in ITU meetings on space radio services and in Administration-level satellite coordination meetings.
Khalid obtained his Masters of Science (MSc) degree in Modern Digital and Radio Frequency Wireless Communications from the University of Leeds in the UK in 2004, and Bachelor of Science (BSc) in Electrical and Electronic Engineering from the American University of Sharjah in 2003.
Events