Laurent FRESNET
Maison Mumm • Cellar Master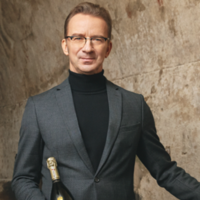 Born in Reims and raised in the Grand Cru village of Sillery, Fresnet's family—on both his mother's and father's side—has been growing and making 100% Grand Cru champagne for five generations, with vineyards in Mailly and Verzy, villages that lie to either side of Verzenay, a historic terroir of Maison Mumm. "Everyone in my family makes wine. Even today, we all have our own plots. There is a passion for champagne, and for terroir, that runs in our genes." 
Fresnet studied in Avize, a well-known Champagne research center, before obtaining  degrees in Biochemistry, Oenology, and Wine Management at the University of Reims. He has devoted his career to champagne and méthode champenoise wines, both in France and abroad, most notably in South Africa and New Zealand. He describes his experiences working in the southern hemisphere as particularly memorable, for the openness of spirit and authenticity of those he encountered, qualities that resonate today in his wine philosophy.
Rigorous, precise, patient and energetic, Fresnet has built a reputation amongst his peers in Champagne for his hands-on approach, his dedication to terroir and his finesse in appreciating the potential of individual wines, qualities which won him two International Wine Challenge 'Sparkling Wine Maker of the Year' awards, in 2015 and 2016.
Fresnet joined Maison Mumm in January 2020, following fourteen years with Champagne Henriot, a family-owned house in Reims, which appointed him as its Cellar Master in 2006. While the move signals a new departure in Fresnet's career, it also marks a return to the terroir of his origins, and to Pinot Noir, for which he has a particular affection. He will bring his exacting standards to a House that has, since its beginnings in 1827, always placed innovation at the service of its wines.
He relishes the prospect of sharing his enthusiasm for Maison Mumm's wines, which he praises for their elegance, structure and their gastronomic qualities. He comments: "Mumm has everything a House could wish for, in terms of its exceptional terroir, its remarkable and storied cuvées and its beguiling possibilities.
Events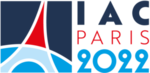 International Astronautical Congress 2022
18-22 September 2022
Paris, France
Participation: