Linda Singleton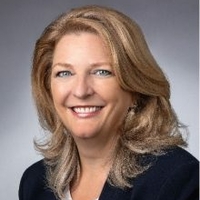 Linda Singleton leads integrated projects, strategic communications and public affairs initiatives for the Orion Spacecraft Program, one of Lockheed Martin's largest and most visible programs. Orion completed its first space flight test in December 2014 and is now in production for Exploration Mission-1, which will be the first of a series of missions for NASA's new era of human exploration beyond the Moon.
Singleton has more than 25 years of experience managing campaigns for small startup businesses as well as global corporations including IBM, Lufthansa Airlines, Columbia/HCA and Exxon reaching local, regional and international audiences. Her space-based experience dates back to the mid 1980s when she supported NASA's Space Station Freedom campaign for what is now known as the International Space Station. She also worked for the Manned Space Flight Education Foundation that established Space Center Houston. She later joined NASA Johnson Space Center's Public Affairs Office in 2002 where she created and spearheaded national outreach and public awareness programs for the space agency.
Singleton is a member of the International Women's Leadership Association and serves on advisory boards for SpaceCom and the Bay Area Houston Economic Partnership. She holds a bachelor's degree in Journalism from the University of Texas at Austin and has continued post-baccalaureate studies in international business management at the University of Houston. Throughout her career, she has earned myriad communication industry awards including a PRSA Silver Anvil, the Space Foundation's Douglas S. Morrow Public Outreach Award, PRSA Excalibur Awards, IABC Quill Awards, Fleishman-Hillard CEO's Team Player Award and NASA's Silver Snoopy Spaceflight Awareness Award.
Singleton resides in Houston, Texas, and enjoys traveling, and volunteering with Girls, Inc., Lockheed Martin's Women's Impact Network, and the Houston Livestock Show & Rodeo.
Events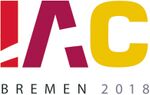 International Astronautical Congress 2018
1–5 October 2018
Bremen, Germany
Participation: