Lluc DIAZ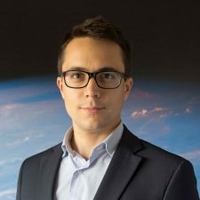 Lluc is Innovation and Ventures Officer at the European Space Agency where he is currently leading the investors' relations and start-up growth collaborations. Lluc is also the coordinator of the Innovation Network and manages several ESA Business Incubation Centers. Lluc holds a master in Telecommunications from the UPC (Polytechnic University of Catalonia), where he specialized in Business and Telecommunications Policy. He also studied an Intellectual Property Strategy Program at Harvard Business School and an Aerospace Engineering master in TU Delft.
Deeply involved in collaboration and partnership activities, Lluc is the Chair of the Innovation and Technology Transfer Working Group of the EIROforum, an organization of European science and technology organizations with members such as ESA and CERN. Lluc has also been evaluator for the European Commission, and mentor in the Space2ac programme in Poland and the Copernicus Accelerator for the European Commission. Lluc has also participated as visiting lecturer in the Politecnico di Milano and TU Graz. Lluc supported other international organizations such F4E and Eurofusion in the establishment of their technology transfer support activities.
He started his career in the private sector working as Project Manager at Abertis Telecom (Spain). After this experience in the telecommunications sector, Lluc developed his career as Corporate Development Director at KIM, an innovation consultancy firm in Barcelona where he was focused in the Telecommunications and Aerospace markets.
Events

International Astronautical Congress 2019
21-25 October 2019
Washington, United States
Participation: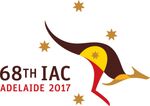 International Astronautical Congress 2017
25-29 September 2017
Adelaide, Australia
Participation: