Lori GARVER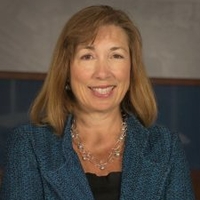 Lori Garver is the Chief Executive Officer of Earthrise, a philanthropy that creates meaningful earth science content from satellite data to combat the climate crisis.
Garver served as the Deputy Administrator of the National Aeronautics and Space Administration (NASA) from 2009 – 2013. She led the NASA transition team for President-Elect Obama and was his lead space policy advisor on the campaign. Previous senior positions include General Manager of the Air Line Pilots Association, Associate Administrator for Policy and Plans at NASA and Executive Director of the National Space Society.
Ms. Garver is Co-Founder and President of the Brooke Owens Fellowship, an educational organization providing internships and mentorship to collegiate women pursuing degrees in aerospace fields. She served on the Board of Directors of Maxar Technologies and is a former President of Women in Aerospace and the American Astronautical Society.
Garver is the recipient of three NASA Distinguished Service Medals and an Honorary Doctorate from Colorado College. She holds a B.A. in Political Economy from Colorado College and an M.A. in Science, Technology and Public Policy from George Washington University.
Events

International Astronautical Congress 2019
21-25 October 2019
Washington, United States
Participation: