Luke HEFFERNAN
Australian Institute for Machine Learning • Business Development Lead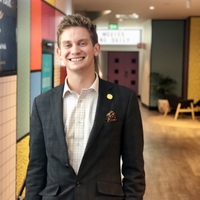 Nominated as a Young Australian Space Leader in 2018, Luke Heffernan has shown aptitude in both leadership and technical paths of his career. With experience in everything from free-space optical communications and amateur rocketry to business operations and even the founding and directing of multiple companies (including a national charity), Luke maintains a busy schedule in order to keep up with his ever-expanding list of passions. Luke has been actively involved in the international space community for over 5 years.
Luke's history of lending his project experience to applications of AI in space includes working with the AI4Space group at the Australian Institute for Machine Learning, a research group ranked among the top computer vision research institutes in the world. The group has had focuses on ML in space for both civil and defence applications, undertaking projects in satellite pose estimation, autonomous operation, space situational awareness, and even simulated resource collection with teams of autonomous rovers.
Luke is currently commencing a PhD in reinforcement learning, with aims to further this field to help facilitate robust human-robot interaction. Effective collaboration between humans and robots in remote deep space can only be achieved through extremely thorough and adaptable learnt approaches, and reinforcement learning has shown a recent resurgence of promise in leading towards this capability.
Events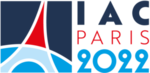 International Astronautical Congress 2022
18-22 September 2022
Paris, France
Participation: