M. S. ANURUP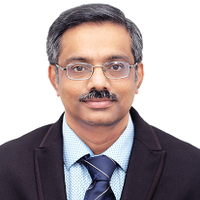 Anurup M.S. is presently the Director of the Space Transportation Programme Office (STPO) at ISRO Headquarters, which is responsible for the strategy & roadmaps related to Indian Launch Vehicles & future launchers along with the associated infrastructure and technology planning. The Space Transportation Programme Office serves as a vital link between the Centres/Units of ISRO that are engaged in the development of launch vehicles, and the ISRO headquarters. He has previously contributed as a designer for some of the avionics systems of Indian Launch vehicles at Vikram Sarabhai Space Centre (VSSC) and was specifically responsible for the development of a custom-designed microprocessor for the navigation, guidance and control of launch vehicles. The microprocessor has been successfully deployed as part of the onboard navigation, guidance and control computer in all the Indian launch vehicles. He has also contributed to efforts leading to the development of a semiconductor manufacturing capability in the country for space electronics. He is a graduate in Electronics and Communication Engineering and has also completed the Space Studies Program at International Space University during 2008 in Barcelona, Spain. He is a member of the IAF Space Transportation Committee.
Awards/Honours
ISRO Young Scientist Award, for contribution to the development of onboard computers for launch vehicles
Fellowship / Membership in Professional Bodies:
Member of IAF Space Transportation Committee
Member of System Society of India
Member of Institute of Engineers (India)
Member of Indian Society of Space Science System and Engineering
Publications
Published and presented a paper on "Strategic Components Initiative – Towards self-reliance in strategic electronics" at the National Conference on EEE Parts -2017.
Events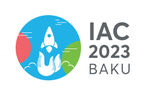 International Astronautical Congress 2023
2-6 October 2023
Baku, Azerbaijan
Participation: