Mackenzie HUFFMAN
Carbon Mapper • Director for Strategy and Partnerships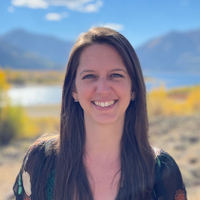 Mackenzie Huffman is Director for Strategy and Partnerships for Carbon Mapper, responsible for advancing opportunities that maximize impact and build meaningful partnerships.
Prior to joining Carbon Mapper she was Vice President for Sustainability at JPMorgan Chase, where she worked to develop and advance the firm's climate and sustainability strategy. There she led the firm's climate and resilience grantmaking and reporting, monitored industry and policy trends, and led stakeholder engagement on climate policy, risk and opportunities.
Mackenzie also previously served as Deputy Chief of Staff at the White House Council on Environmental Quality and in several roles at the Department of Energy where she focused on policies related to climate, energy, finance, environment, and resilience.
Events

The Global Space Conference on Climate Change 2023
23 May-25 May 2023
Oslo, Norway
Participation: